2019 Jeep Cherokee Preview in Edmonton, AB

The vehicle pictured above is the 2018 Jeep Cherokee with available features.
If you are in the market for an SUV, and you are a fan of Jeep, then you will be happy to hear that we have a preview of the 2019 Jeep Cherokee. This compact SUV offers an improved look, compared to the 2018 Cherokee, and has a much-needed fresh design. Boasting a thrilling performance and the features you look for in an SUV, the 2019 Cherokee will make jaws drop. This must-have SUV will be found at Londonderry Dodge when it is released, so visit us today at 13333 Fort Road NW. in Edmonton, AB, to speak with members of our staff and to take a closer look at similar models.
The biggest and most noticeable change to the Cherokee is up front. The engineers at Jeep decided to remove the two-tier lighting system from the previous Cherokee model, and instead equipped it with a single-light setup. The result is a more conventional nose that has a closer familial resemblance to the Compass. The rest of the front grille is also renovated, boasting a softer and rounder look, but, still having a hint of the "wedge-y pointy" design of the previous model that keeps it identifiable as a Cherokee. In the rear, there are also some alterations, as the 2019 Cherokee will have new taillights. Another change is that the big slab of a rear hatch is broken up now with the license plate mounting position, which makes the tail look much less bulky. Naturally the bumper was also redesigned with a faux skid plate to fill up the space left by the license plate.
Jeep engineers also have promised "even more fuel-efficient powertrain choices". The current Cherokee comes equipped with a 2.4-liter four-cylinder engine, or a 3.2-liter V6, both being paired with a nine-speed automatic transmission, which means Jeep could potentially offer improved options, such as a 3.0-liter diesel option. Regardless of what Jeep engineers offer as available powertrains, you can rest assured that the 2019 Cherokee will provide you with a fuel-efficient and thrilling performance, giving you a memorable drive as you cruise down 75th Street to Casino Edmonton. If you want to test drive a similar model, make sure to meet with a member of our staff.
We hope this preview of the 2019 Jeep Cherokee preview in Edmonton, AB, got you as excited as we are. The Cherokee will debut in full at the 2018 North American International Auto Show in Detroit on Jan. 16, so make sure to stay tuned for more information! We hope to see you soon at Londonderry Dodge.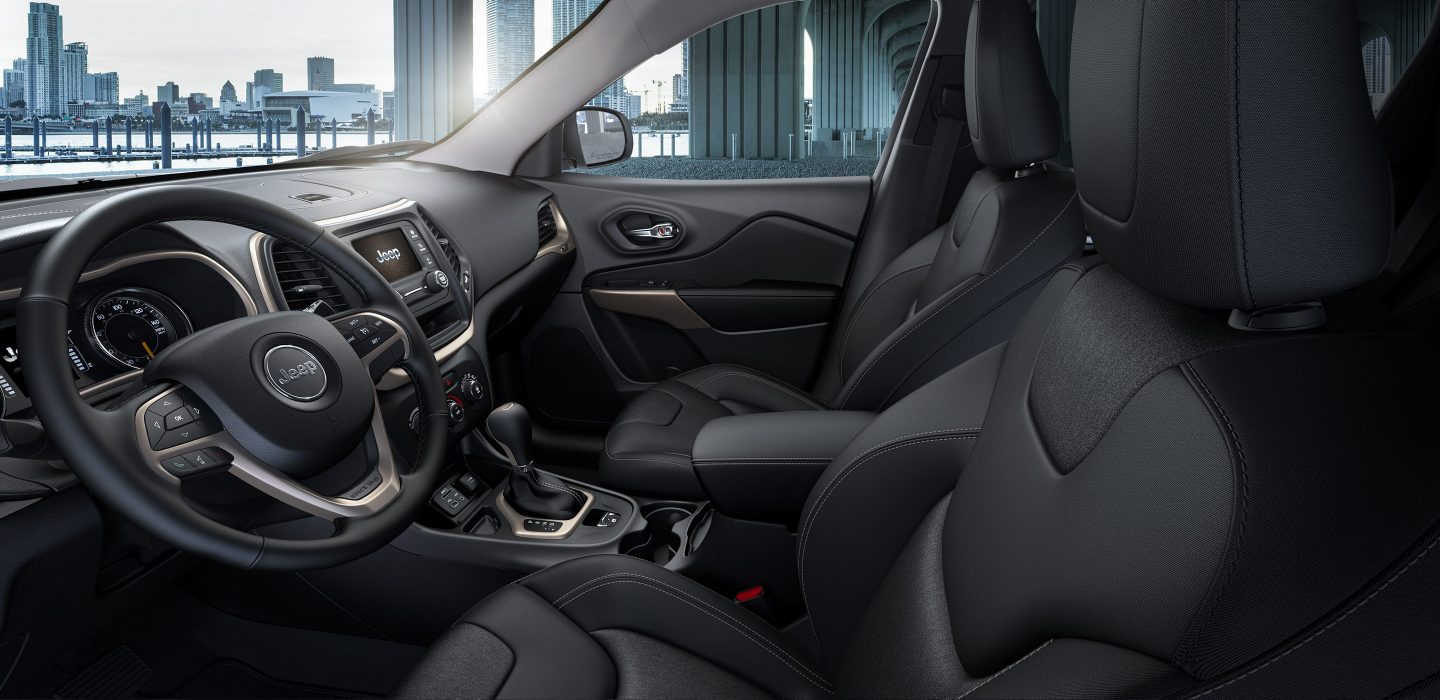 Sales Hours
587-497-0525
| | |
| --- | --- |
| Monday | 9:00 am - 9:00 pm |
| Tuesday | 9:00 am - 9:00 pm |
| Wednesday | 9:00 am - 9:00 pm |
| Thursday | 9:00 am - 9:00 pm |
| Friday | 9:00 am - 9:00 pm |
| Saturday | 9:00 am - 6:00 pm |
| Sunday | 11:00 am - 5:00 pm |
Testimonials
GOOGLE
8-12-2020
GOOGLE
8-12-2020
GOOGLE
8-12-2020
GOOGLE
8-11-2020
GOOGLE
8-11-2020
GOOGLE
8-9-2020
GOOGLE
8-9-2020
GOOGLE
8-9-2020
GOOGLE
8-7-2020
GOOGLE
8-7-2020
GOOGLE
8-7-2020
GOOGLE
8-7-2020
GOOGLE
8-7-2020
GOOGLE
8-7-2020
GOOGLE
8-7-2020
GOOGLE
8-5-2020
GOOGLE
8-5-2020
GOOGLE
8-4-2020
GOOGLE
8-4-2020
GOOGLE
8-3-2020
GOOGLE
8-2-2020
GOOGLE
8-2-2020
GOOGLE
8-1-2020
GOOGLE
8-1-2020
GOOGLE
7-31-2020
GOOGLE
7-31-2020
GOOGLE
7-30-2020
GOOGLE
7-29-2020
GOOGLE
7-29-2020
GOOGLE
7-29-2020
GOOGLE
7-29-2020
GOOGLE
7-28-2020
GOOGLE
7-26-2020
GOOGLE
7-25-2020
GOOGLE
7-25-2020
GOOGLE
7-24-2020
GOOGLE
7-24-2020
GOOGLE
7-22-2020
GOOGLE
7-22-2020
Read More